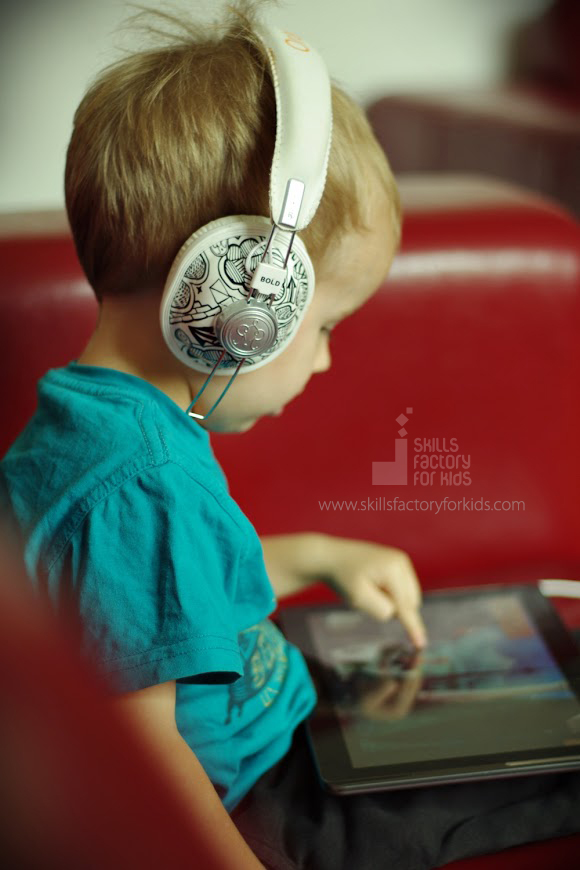 Every year countless children and parents go through the challenges of starting preschool. It's an important stage in life and filled with emotions. Children of preschool age get their knowledge of social roles mainly through playing and Little Explorer is an invitation to play at kindergarten. Step by step the game introduces children to kindergarten life and its daily routine. Parents can journey into the preschool world with their children by sharing memories of their time at kindergarten. Playing Little Explorer will help your child develop a positive attitude towards kindergarten.
Each new situation a child experiences helps it to learn the rules of social interaction and enter a new role in society. One such challenging situation is the start of preschool education. At this time the child not only parts with its parents, but must also experience life in a new social group for the first time, and learn its values and principles. That is why it is so important to help your child take a positive attitude to kindergarten as early as possible.
At this stage in development the best way to develop social skills is through play. This is the most fun, and at the same time most effective, form of gaining new knowledge and skills.
Role-playing games are particularly important. They give children a feel for what places like kindergarten will be like. Through role-play children learn to follow certain rules and to set up their own rules.
Playing Little Explorer will help children learn the various routines and rules of kindergarten life and introduce them to a world of new experiences as a result of contact with teachers and other children of the same age.

Main features
Scenarios designed by a team of teaching experts introducing a preschooler's day: from early morning at home to afternoon on the playground
Guide for parents containing advice on how to prepare children for kindergarten
Many interactive mini-games in one app: coloring, playing musical instruments, practicing, learning the alphabet
Little Pete, our animated guide, introduces, explains and gives encouragement for every stage and activity in the game
Physical activity – play along with Little Pete, our animated guide, who demonstrates exercises for children to follow
Parental control settings
No third-party advertising
No in-app purchases